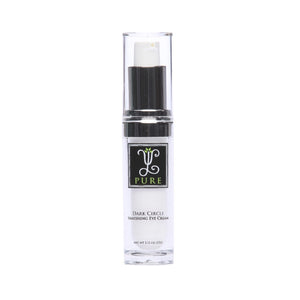 Dark Circle and Wrinkle Vanishing Eye Cream
Dark Circles are considered a side effect of poor circulation in the capillaries of the skin surrounding the eye area. Insufficient circulation leads to a blood overflow which increases pressure on the tissue, resulting in inflammation and bruising. This subsequently drains the vibrancy from your face as your eyes puff up and exhibit unsightly dark circles below.
VL Pure Dark Circle Vanishing Eye Cream with Vitamin K, DCX and Arnica uses a blend of botanical peptides acquired from purified soy, rice and biotechnological produced yeast proteins. These peptides improve microcirculation and positively influence the blood flow by strengthening the layers of the skin which regulate elasticity.
Directions: Apply a small amount of cream to index finger and tap gently onto skin under the eye. May be used on other areas if bruising has occurred or discoloration from broken blood vessels near skin surface is visible.
Apply daily morning and evening.
*Accelerates dark circle and wrinkle elimination
*Helps improve micro-circulation in the capillaries
*Helps reduce puffiness, wrinkles and fine lines
*Soothes and rejuvenates with Arnica and Vitamin K