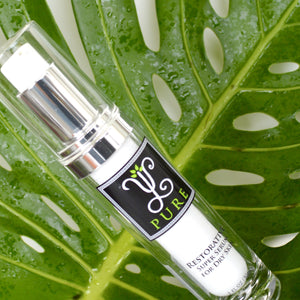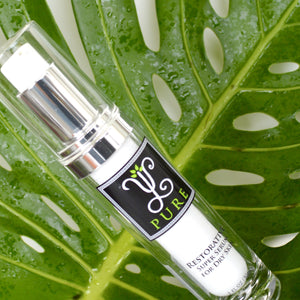 Restorative Super Serum for Dry Skin
100% Pure       100% Organic       100% Active
VL Pure Restorative Super Serum for Dry Skin is a blend of strong full range OMEGA fatty acids, protein, and antioxidants that will hydrate, nourish and rejuvenate dull, dry, and lifeless skin. Combining omegas 3,6,7, and 9 extracted from amaranth, olive, macadamia, avocado, argan, monoi, rosehip, and grape seed oils provides the skin with a versatile vitamin delivery system.
Hydrates, Moisturizes, and rejuvenates skin
Reduction and Prevention of fine lines and wrinkles
Antioxidant and omega protection
Transforms and restores dry and damaged skin
Directions: Apply to skin in a thin layer.
Hydrates, Moisturizes, and rejuvenates skin
Reduction and Prevention of fine lines and wrinkles
Antioxidant and omega protection
Transforms and restores dry and damaged skin